If you have been a regular reader of this blog for a while, you've likely seen my past posts about my family's favorite local festival: the
West Michigan Chalk Art Festival
in Byron Center, Michigan. This past year was the fifth year of the festival, and the fourth my family has gone. The sidewalk chalk art is pretty amazing, and it's just a neat little gig.
This year, there was an added attraction. You see, my 10-year-old daughter has always enjoyed the festival, and this past year, she decided to be more than a spectator. My artistic girl entered her own creation in the festival. It took her a good three hours to finish it.
She most definitely "got into" her work.
And when she was done, she was happy with what she came up with - and so were we.
Though she didn't win a prize, her entry was well-received and complimented, and certainly got first place in OUR hearts.
Of course, she wasn't the only person who created masterpieces on the sidewalks of Byron Center. Below are a few of our favorites, and award-winners.
This one was, needless to say, AMAZING. It won first place for adults, as well as people's choice. The chalk artist, Tess Tobolic, is a medical illustrator. No wonder she got the animal anatomy just right!
This piece was right by ours, so we got to watch it take shape. Lovely, isn't it? The artist, Wendy Yaworski, won best rendering of a photograph (She added the wings LOL)
This crazy, whimsical creature was also right by us. It was my daughter's favorite of all of them (besides her own, of course!).
There were several other wonderful works, which you can see pictures of at the
Festival's Facebook page
.
We will definitely be back for next year's festival. Will my daughter do her second entry? I guess you will have to wait and see. :)
What is your favorite local festival?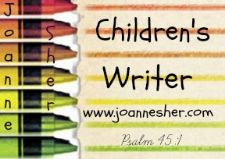 Blog
Facebook
Twitter